Last Thursday afternoon, after taking a taxi ride from the Singapore Airlines Training Centre to Bukit Timah Road, Singapore, I conducted a presentation and workshop at the Hwa Chong Institution in Singapore. The Hwa Chong Institution is a centre of learning excellence that evolved from a merger between the prestigious Chinese High School and the equally famous Hwa Chong Junior College. I felt quite honoured to receive an invitation from Jasmine Tey to conduct the workshop. We had met following my presentation at Nanyang Technological University last February.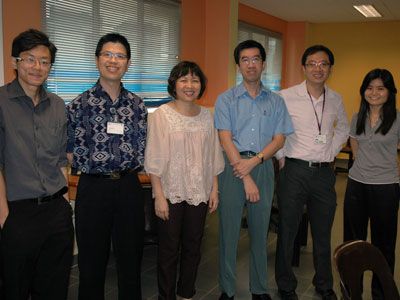 Jasmine Tey, centre, and some of her colleagues following the workshop
I covered such points as the evolution of the read~write web and the fact that the Internet allows for participation. We are no longer consumers but producers. We are no longer simply passengers along for the ride on the Internet. We are now guides and even drivers.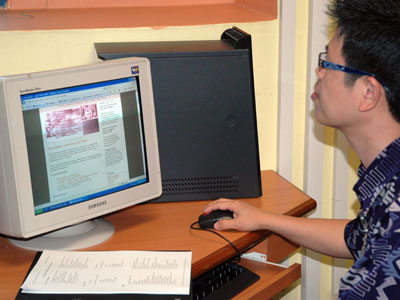 During the workshop…
We had a hands-on session with WordPress and we looked at a few other tools such as Twitter and del.icio.us. As I have blogged elsewhere, I am not too impressed with some of the new design aspects of the WordPress look and feel, the slow WordPress host server and the fact that javascript is no longer welcome.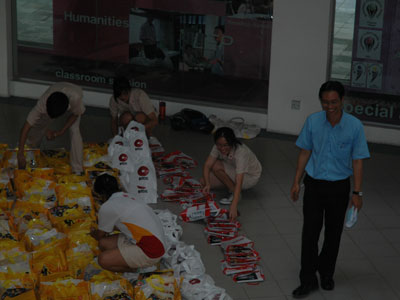 A teacher and his students preparing for an event
Following the workshop I took the opportunity to photograph some of the activities around the Institution. It is an amazing campus. Inspiring in fact. Jasmine and the team at Hwa Chong Institution took great care of me during the afternoon. They were all excellent hosts and I felt most welcome. It was a most valuable experience to visit and present at the Institution.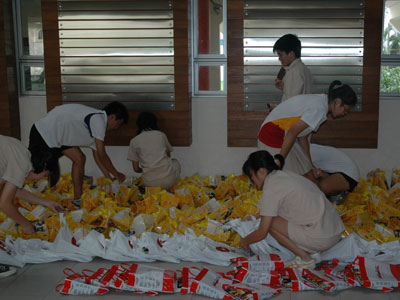 Students hard at work in their own time following school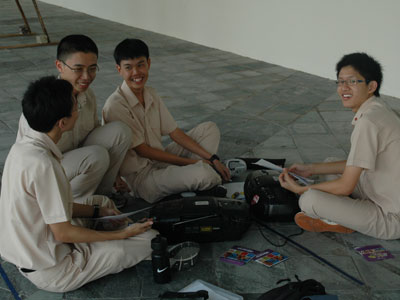 Practising for a comedy sketch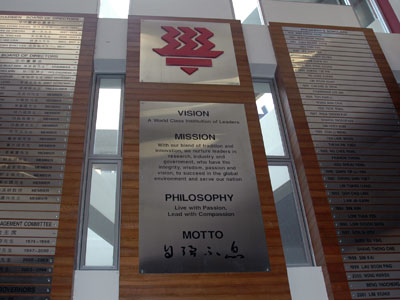 Honour rolls and the school vision statement