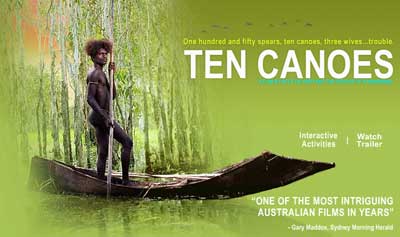 One of the most successful Australian films of recent years has been Ten Canoes. As the Wikpedia entry points out the film is "notable as the first full-length feature made entirely in an Indigenous Australian language. It was directed by Rolf de Heer and Peter Djigirr". It is narrated by David Gulpilil and stars his son Jason. It provides rich insights into indigenous society and is an invaluable educational resource for all students.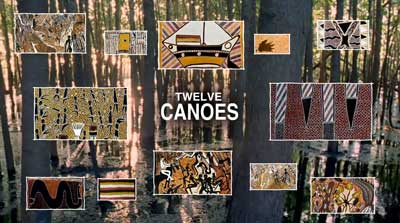 Today a new web site, Twelve Canoes, was launched. It is an evolution from the film Ten Canoes and continues the stories of the Yolngu people of the Ramingining in the northern part of Central Arnhem Land. This regions is located in the Northern Territory, Australia.
It is a beautifully designed web site that incorporates multimedia and other interactive elements. It is an excellent oral history resource. It is still evolving and will provide a rich resource for educators from primary through to the tertiary sector.