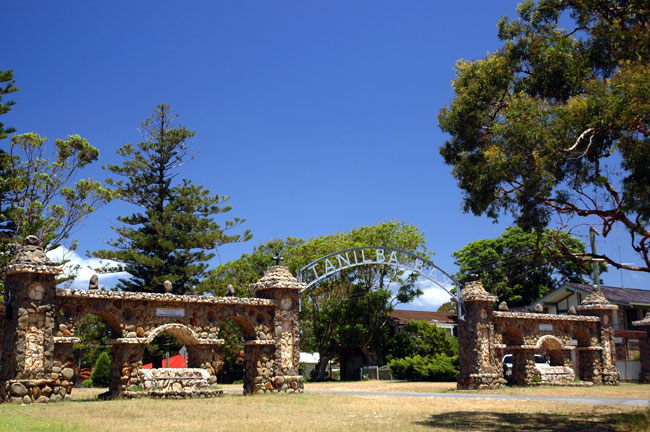 During a recent holiday on the north coast of NSW my wife Shao Ping and I stumbled across Tanilba Bay. This small town is located on the Tilligerry Peninsula  and is part of the Port Stephens region. We explored the town and discovered that a significant number of the streets had been named after individuals and facets of World War One.
Street names include Lloyd George Grove, Clemenceau Crescent, Diggers Drive, Avenue of the Allies, Conquest Crescent, Navy Nook and Pershing Place.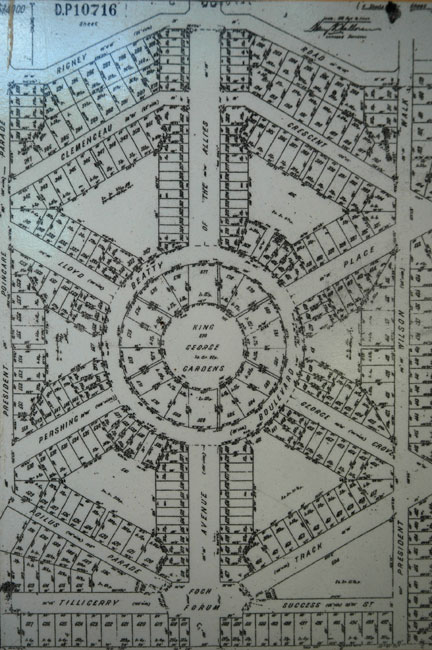 The town plan consists of concentric circles. I believe that there were hopes that the town would become a significant centre on the eastern seaboard of Australia. There was a historical display near Tanilba House that included images of the original development plan from the early 1930s.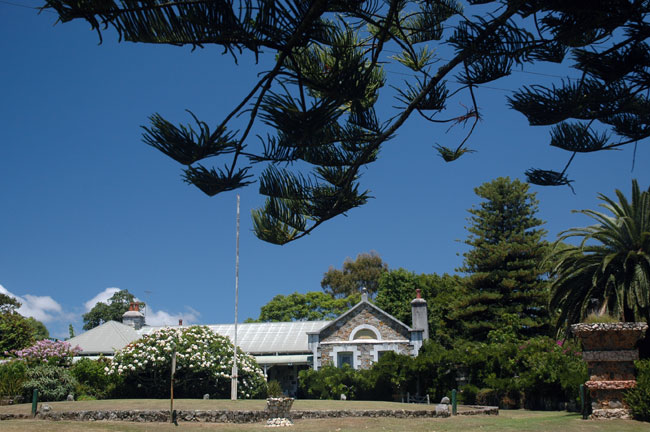 This interesting and attractive little town could form the basis of a research assignment for a history class studying World War One. Who planned the town? Why did they choose those particular street names? Who was Pershing? What was a Pershing boot? Who was Clemenceau? Whey do we remember them? How is the Great War remembered in your town?
Okay fellow history teachers…. here is my challenge for this week. How would you use this knowledge of Tanilba Bay in your teaching of history? I am thinking of asking my students to design a town that utilises a different historical event as the basis for the nomenclature within the new town.