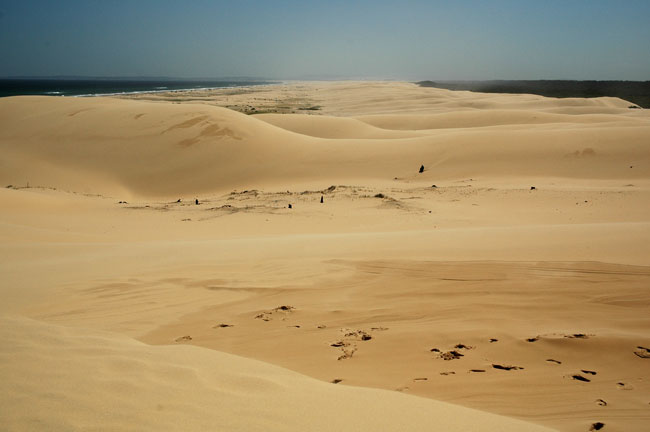 Stockton Beach sand dunes, looking south.
Earlier this week Shao Ping and I had the opportunity to explore Stockton Beach, south of Port Stephens in NSW. The sand dunes of Stockton beach stretch for 32 kilometres and in some areas reach 1 kilometre inland.
We explored the dunes late one afternoon and then went on an organised tour the following day. The dunes are moving approximately 4 metres in a northerly direction each year.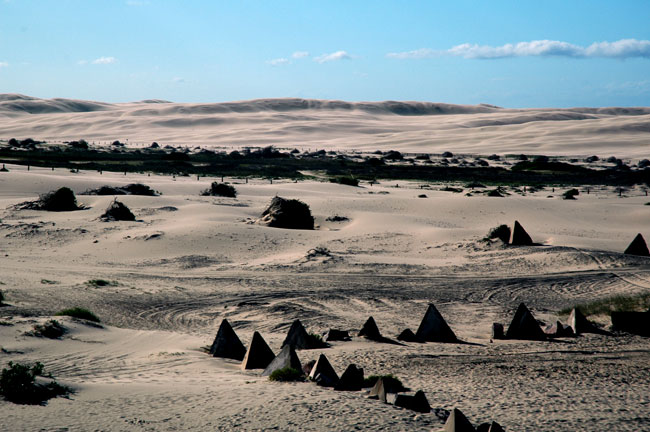 Northern end of the dunes near Anna Bay.
Tank traps are visible in the foreground.
The dunes feature tank traps that were constructed to deter an invasion by the Imperial Japanese Army during the Second World War.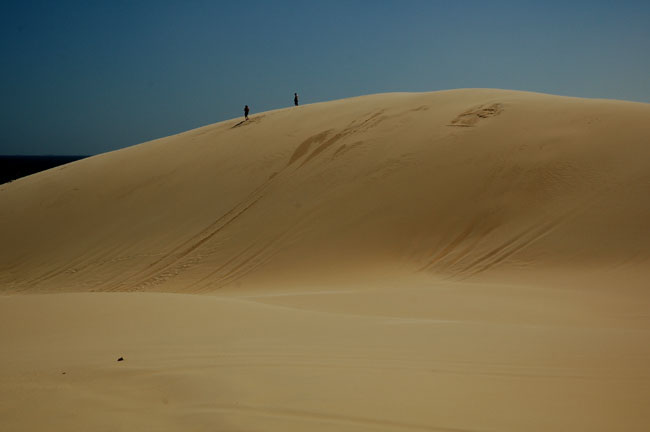 The dunes can be as high as 30 metres.
The earliest inhabitants of this region were the members of the Worimi Aboriginal tribe.  The middens created by the tribe during the previous 12,000 years can be seen at many points along the length of the beach. The middens appear and disappear with the ever shifting sands.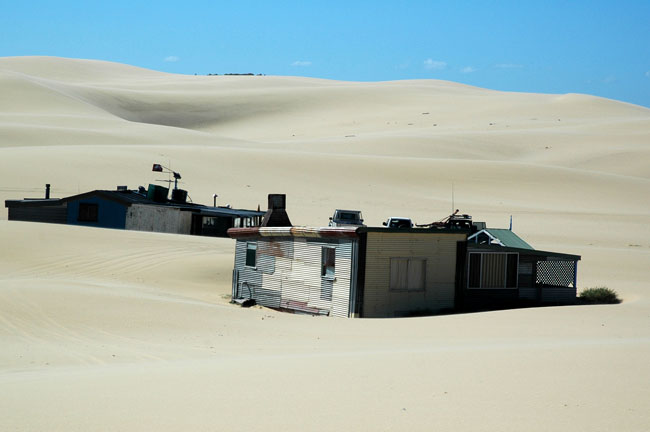 As well there is the intriguing Tin City. This is a collection of shacks that had their origins during the Great Depression. They were built and occupied by impoverished Australians. The shacks made way for an army camp during the Second World War and were rebuilt after the war. At this time four men still live in the remaining shacks. They were utilised as a set during the Mad Max movie. It is hard to believe that individuals could live in such an environment. They utilise solar and wind power as well as a groundwater supply. Keeping out the sand must be an ongoing challenge for the four inhabitants.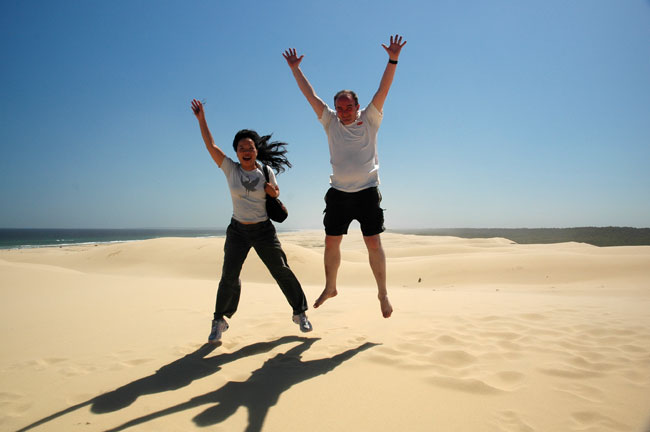 If you are ever in the Port Stephens and Newcastle region of NSW the Stockton dunes are well worth a visit. Shao Ping and I certainly had a jolly good time. I have uploaded a gallery of photographs of the dunes to my main web site.