This afternoon my colleague, Wayne, and I were chatting in the car on the way home. Wayne mentioned that he had read that if we look far enough into the universe we should eventually be able to see the back of our head as the universe folds back on itself, apparently. I mentioned I would like to be around if instantenous interstellar travel was ever invented. A few of the places I would like to visit are depicted below.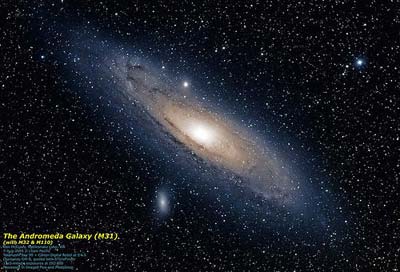 The Andromeda Galaxy. Photography by DJMcGrady. Some rights reserved.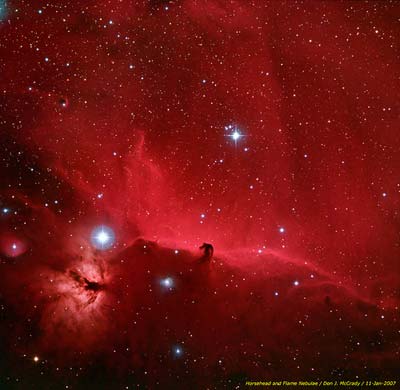 The Horsehead Nebula and Flame. Photography by DJMcGrady. Some rights reserved.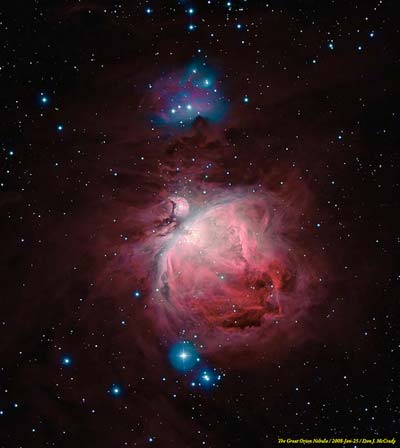 The Great Nebula In Orion. Photography by DJMcGrady. Some rights reserved.
Of course, things would look a little different given that the light visible in these photographs may have taken hundreds or thousands of light years to reach Earth.
Thinking about the universe reminded me of the relative insignifcance of the planet Earth. Then the thought crossed my mind that its most civilised inhabitants are quite strange. The human race has missed the point. If we were truly an intelligent species would we be working five or more days a week for most of our lives? Would an intelligent species establish a society that is directly contributing to the demise of its planet via climate degradation? Would an intelligent species war with itself?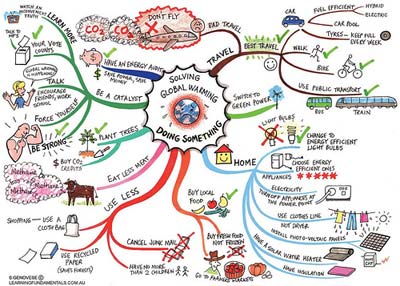 Global Warming. Mind Map prepared by Learning Fundamentals.
Then, thinking about global warming, mass extinctions of plant and animal species, peak oil, melting ice-caps and so on I wonder what will the current generation of students inherit after we shake off our mortal coils? Some of the more recent predictions regarding the health of this planet are rather dire. The planet is not in good shape.
How long will the human race be around for? Will we ever reach the stars? Will the human race see out the next 1000 years? The next 100 years?