During our stay in Shanghai our friend Crystal and her Mum took Shao Ping and I to Thames Town. This is a new housing development not that far from the centre of Shanghai. It is a recreation of England as you would imagine given the name. I took quite a few photographs as the recreation of the buildings and minor details such as fence posts, signage and the like were quite remarkable. Click on a photograph to see a larger image.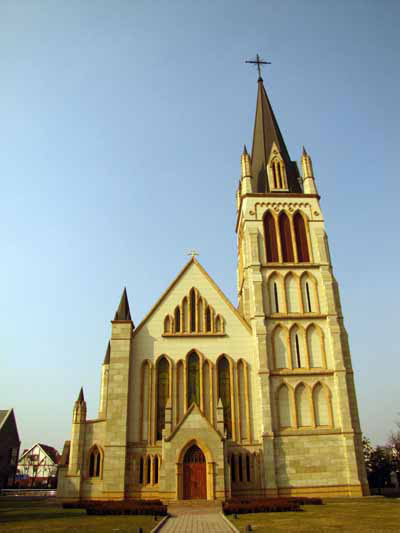 The church above is not real. Well, it is real, however it is not actually used as a church. It is primarily used for wedding photography and tourist shots on the weekends. It seems to be a facade. I could not believe it.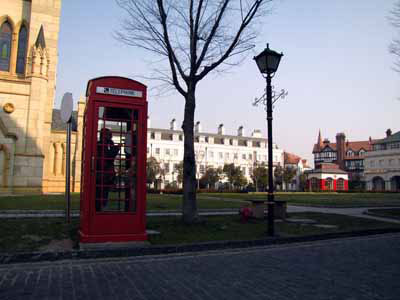 That is myself in the telephone box. It is real. Note the variety of architecture in the rear of the photograph as well as the lamp post.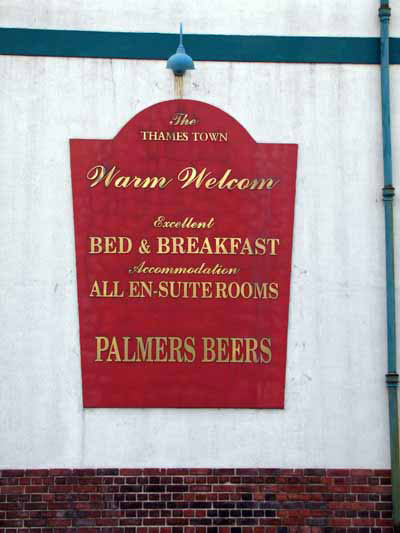 This sign was on the outside of an English pub. It was not in use as yet although it will eventually be a bar and possibly provide accommodation. You will surely receive a "warm welcom"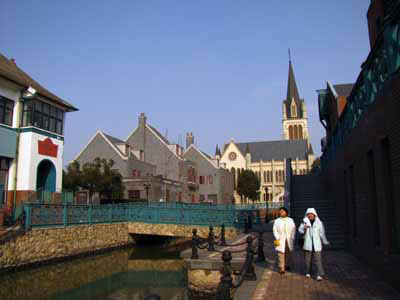 Crystal and Shao Ping walking alongside one of the canals in Thames Town, Shanghai, China. The pub is on the left. The church is visible in the background.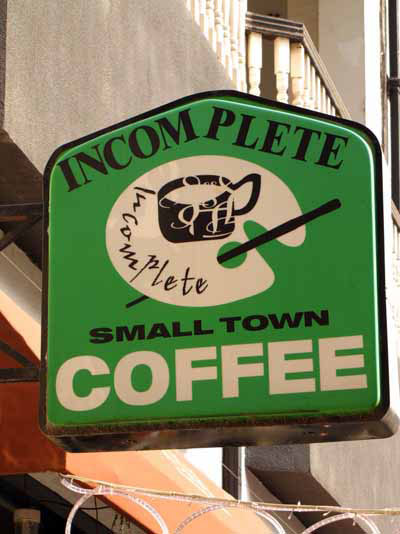 Not too sure about the coffee in this cafe. We moved on and ended up having a vegetarian meal in a temple.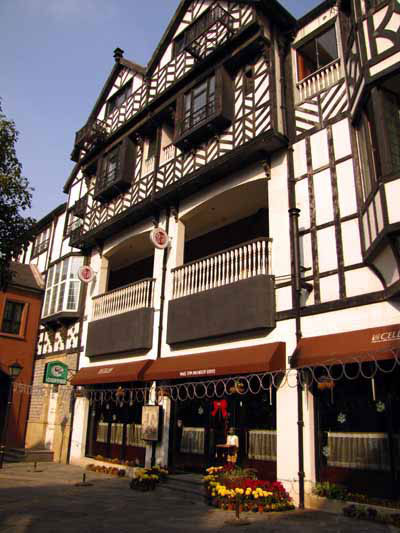 I guess this is Tudor style. The Incomplete Coffee Shop houses one of the spaces in this building.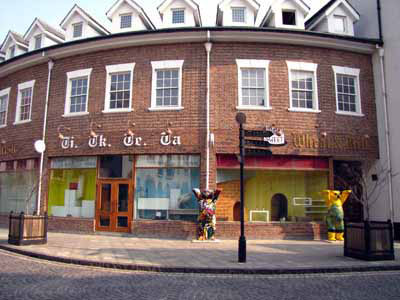 Not too sure of the architectural style yet the name of the shop and the colourful bears out front are mystifying. Not too sure if England ever had large bears. What is the name of the shop on the left?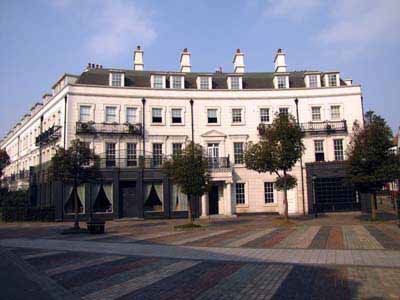 Yet another delightful building in Thames Town, Shanghai. Is this Georgian style?
A typical suburban street in Thames Town. People live and work here and house prices are quite reasonable. Strangely enough I would not mind living there. Once the bus and MRT reach the area it will be quite a good position. Shanghai is an amazing place with plenty of events and things to do. Opportunities abound there. Great public transport and facilities for bike riders are excellent.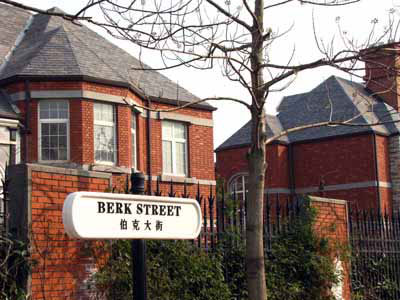 I have left the best to last. This is for all my English readers. How would you like to live in Berk Street?! Amazing, eh? I wonder which English consultant slyly suggested this as a name for a street in Thames Town?