Well, I managed to install Leopard on the Mac last night. I updated the apps this morning. I reinstalled most of the applications, not all. Time to rationalise. The installation was painless. Some of the applications have not behaved well. iMovie would not launch at all. I performed a software update and installed the latest versions of most of the iLife apps. iMovie performed well after that.
Another nice little application that I use to manage audio input and output from Rogue Amoeba called Sound Source is not functioning at all.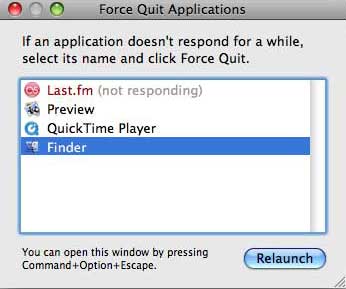 LastFM is also exhibiting an interesting reaction to the update. It launches fine yet it seems to open twice. You can quit the application yet the the 'phantom' copy will not quit. In fact one cannot even force it to quit. It finally gives up the ghost a few moments after an attempt at force quit. Will keep an eye on updates. Kevin Lim blogged on Leopard yesterday and elicited a range of interesting responses.