Last Thursday myself and a few colleagues gathered together for a lunchtime sharing of techie tools and ideas. I was in and out of the meeting as I took some photographs of events around the school. This meeting was attended by Peter, Frank, Marion, Michelle, Steve and myself. We were also joined by our two guest teachers from Koshigaya Minami Senior High School in Japan ~ Mitsuyo and Tatsuo.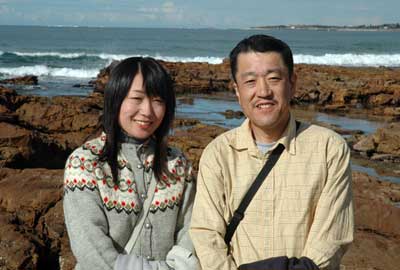 Mitsuyo and Tatsuo at Bulli Beach
I opened the proceedings with a demo of Posterous. I showed how it is capable of creating rich multimedia blog posts with elegant galleries, embedded video and podcasts ~ all via email.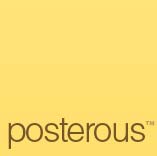 Frank was impressed enough to publish his students' Comic Life projects using Posterous. The students' geography projects can be viewed here. As I have mentioned elsewhere this elegant publishing tool is improving by the day.

Frank shared KeepVid with the group. This site allows you to download streamed video clips from sites such as YouTube. You simply paste the web address or url of the clip in the url download field.

It searches available download links providing the user with links to flv or mp4 file downloads. Click on the download link to commence the operation. This is a useful site. Cross platform. I still prefer Tooble.

Peter shared an alternative to Apple with respect to publishing your photographs in a coffee table book. Viovio allows you to publish coffee table photo books by submitting a pdf file of the 'book' created in another tool such as iPhoto. It costs significantly lower than other providers of such services. Peter has just ordered a book. Stay posted for a review of the product when it arrives.