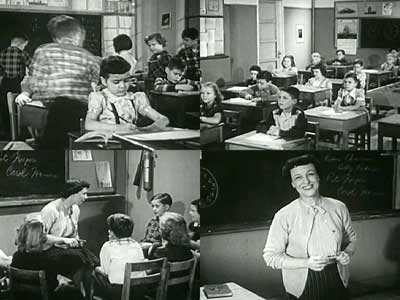 Stills from "How Quiet Helps At School" Coronet Films [Prelinger Archives]
Is your class characterised by the presence of "work sounds"? Not sure? In that event I recommend that you watch this informative film "How Quiet Helps At School". This instructional film was produced by Coronet Films with advice from Dr. Henry Bonner McDaniel, a professor at Stanford University and the first director of guidance and counseling for the California Department of Education.
The films compares and contrasts two different classrooms. During the investigation of the second classroom a number of classroom management strategies are shared with the audience.
Some of the baby boomers that occasionally read this blog should look closely. Perhaps you are in either or both of these two classrooms.