I was conducting a little research on the Battle of Hastings by closely examining the Bayeux Tapestry. It is 270 metres in length and 50 centimetres in height. It is an amazing document and truly one of the great primary sources of history.
Can you imagine my shock when I found a reference to the term diigo! I captured the scene and I reproduce it below for your enlightenment.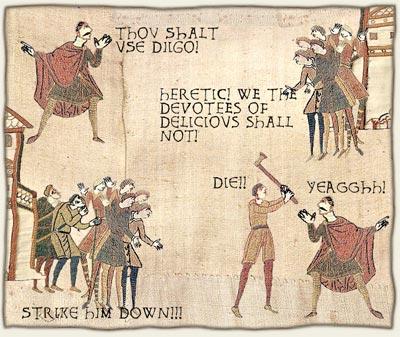 The image was created with Historical Tale Construction Kit. Via Instructify. Neat, eh? I shall blog a little more on this online app in the future.
—————-
Now playing: David Bowie – Kooks
via FoxyTunes