Well, that was a surprise. I whipped across to Twitter not long ago and I observed a sequence of messages between Sue Tapp, Jess McCulloch and Sue Wyatt regarding a Flash Meeting. I signed up and jumped on board. There were eight teachers in the meeting at one stage… Sue Tapp, Jess McCulloch, Sue Wyatt, Sarah Stewart, NRWatkins, Simon Brown, Fiona and myself.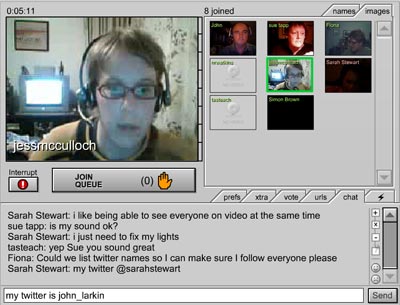 It was the first time many of us had used Flash Meeting. I quite enjoyed the spontaneity of it all. These asynchronous tools require a little self discipline and the evolution of protocols. A bit like CB-radio. "10-4 Good Buddy" and all that.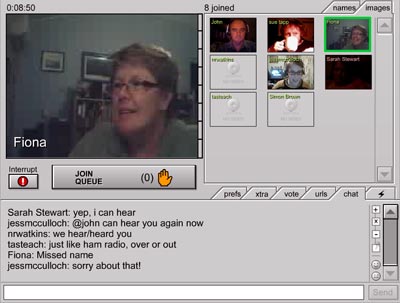 We chatted about potential uses and planned for regular meetings as a forum for Australian and New Zealand educators interested in regional issues down here, underneath the planet. We all reside down here, downunder, and like Atlas we prop up the rest of the edublogosphere with our solid foundations and matter of fact approach to education and the classroom. Hey! Hey! Thanks for setting it up Sue! Legend.